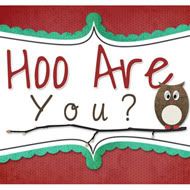 Here are this week's questions!
1. Do you plant a garden or flowers, or neither?
I was thinking about planting a few flowers. I live in an apartment so no garden.
2. Does it bother you to have your blinds or curtains
open after dark so people can see in your house?
YES, I always close them!
3. Do you like to go camping?
I like camping if I can sleep on something with comfort!!
4. Do you have a laptop or a desk top computer?
LAPTOP
5. What time during the day do you have your most energy?
Usually Evenings!