A way to meet other bloggers and its fun! :) If you are a new follower please leave a comment so I can return the favor. :)
Question of the Week:
Are you planning on going on vacation in 2011? Are you saving up already?
Yes we are planning on taking a vacation in August. Last year we went to Long Island, NY to visit my hubbys dad. This year we have not changed plans but we will have an infant so we might take longer on our drive to and from. A couple more hotel stays, and visiting grandma since she is a good half way point. :)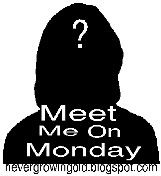 Questions:
1. What do you put on your hot dog?
Ketchup
2. Do you play Sudoku?
I have but not a fan, my hubby enjoys it.
3. What is your favorite vegetable?
Fresh carrots and peas
4. Do you color your hair?
I did all the time when I wasnt married... now its maybe once a year! Gets to be expensive
5. What is your favorite brand of clothing?
I dont have a favorite brand, I go to the clearance racks thats my favorite!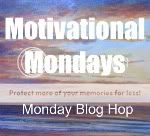 Motivation MONDAY.... Check back for my Praise report Monday too. For your motivation today:
The kingdom of God is within you.
The kingdom of God is within you.
The Kingdom of God is within you
Luke 17:21
God has poured out his love into our hearts.

Romans 5:5