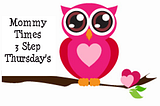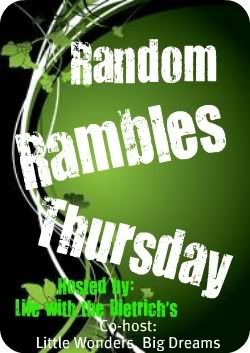 This is where you just write random things...Things that have happened during the week, pretty much whatever you want! Posting random
miscellaneous
things! Come back to the post and link up so we can all hop around and read your rambles.
I love my husband and daughter and am so anxious to meet this baby.
I cant stop thinking about what we should name this little boy... why is this such a challenge?
We have an Awana fair this Saturday and I hope we have lots of kiddos show up!
My daughter ate 3 bananas and 2 apples today...that is a lot for her!
My back is a bit achey today... I think it is stiff from sleeping at winter camp last weekend.
I wonder if people read and enjoy my blog.
I wonder if I can one day make money on my blog?
I am very excited with God's plans i know they are better then anything I could every plan!
My daughter asked me this evening when God's birthday is. I didnt know how to answer besides telling her that GOD has always been he has no beginning.
I am so excited that the weather has been awesome... spring is coming soon! YIPPEEE