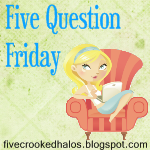 1.
Do you have siblings and are you close with them?
I have a brother who is 10 years older then me and we were not close growing up but we are very close now. I have a sister who is 5 years older then me and after way to long (about 6 years) God has restored our relationship. I LOVE THEM!!
2. Would you rather be slightly UNDER weight or slightly OVER weight?
Under weight. I just had a baby and am still trying to lose more weight. I feel so self
conscious
about everything I wear. I want to lose 15 pounds. :)
3.
What's your favorite State Fair food to splurge on?
ALL OF IT! Cheese curds, cotton candy, mini donuts
4.
What are your thoughts on your kid(s) going to school in a few weeks?
My daughter will be doing preschool with me! :)
Ocean...it is so beautiful! Both are fun though and my lil girl loves to swim so where ever we can have fun is great.