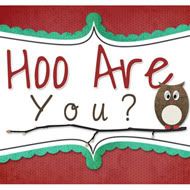 Here are this week's questions!
1. If you could choose one of your personality traits to pass on to your children, what would it be?
Hmm...one of my personality traits. I think it would be compassion and just general caring! I want my kids to see people and love on them and not be selfish.


2. What's your favorite candy bar?
Rolo's...i had them tonight...naughty!


3. If you could vacation anywhere in the world, where would it be?
One place... an exotic island! I want it to be beautiful but quiet and peaceful!


4. What 3 adjectives would you use to describe yourself?
Caring/loving, go getter, happy


5. In one word, how would your best friend describe you?
Well my best friend is my hubby and I think he would say that I am an amazing mother.